Abrasion Resistant 
Nitriguard Plus™ - LA258G
Nitriguard Plus™ - LA258G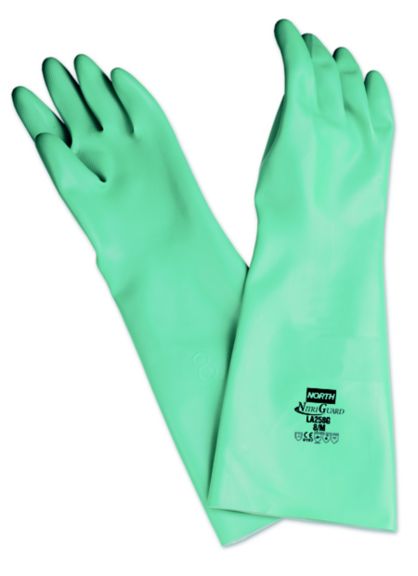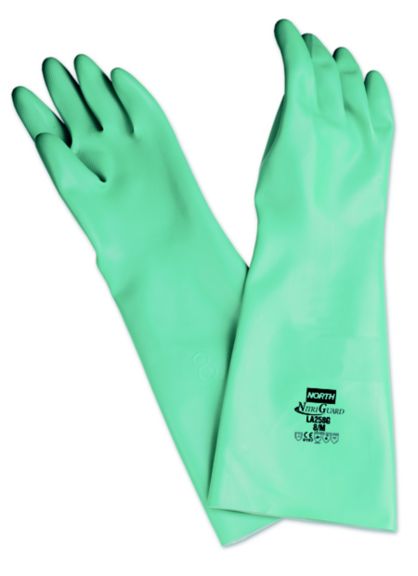 Features & Benefits:
Unsupported nitrile, chemical resistant gloves.
Nitrile formulation contains no latex proteins which could cause allergic reactions.
Nitrile offers superior resistance to cuts, snags, abrasions and punctures.
Nitrile will not swell, sag or weaken from fat absorption.
Complies with USDA and FDA regulations, 21 CFR, for use in food processing.
LA258G/7
Nitrile Green 25 mil Straight 18 Sandpatch
LA258G/10-H5
Nitrile Green 25 mil Straight 18 Sandpatch
LA258G/9
Nitrile Green 25 mil Straight 18 Sandpatch
LA258G/8
Nitrile Green 25 mil Straight 18 Sandpatch
LA258G/11
Nitrile Green 25 mil Straight 18 Sandpatch
Worker on a ladder with fall protection safety equipment on