Boots
Ranger® - A2071 Safety Chest Wader
Ranger® - A2071, Safety Chest Wader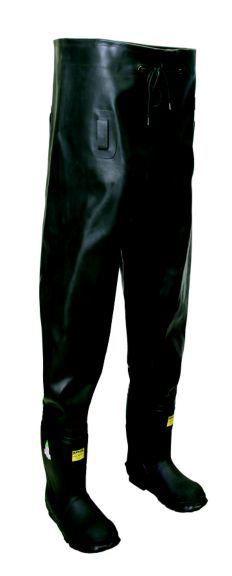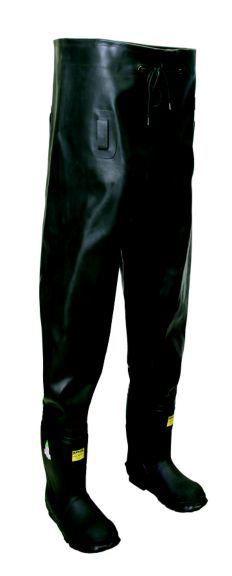 Ranger rubber safety boots are hand-layered then dipped and heat sealed for 100% waterproof protection. Commercial grade, ozone-resistant rubber is formulated to ensure superior performance and long-term use. Ranger rubber boots are abrasion-resistant and feature tough TracTread outsoles for excellent wear and traction on rough terrain.
Features & Benefits:
Steel toe impact protection.
SAFE-STEP steel midsoles for underfoot puncture protection.
Polymeric foam insulation in boots.
9mm felt insoles built into each foot for added warmth.
Inside chest pocket to store and keep personal items dry.
Rustproof suspender buttons.
Steel shanks for added support.
Heavy TracTread outsoles.
Forest green color.
Meets ASTM F2413-11 M I/75 C/75 PR EH.
Shoe Color : Forest Green
Water Resistance : Waterproof
Steel Midsole Protection : Yes
Metatarsal Protection : No
Steel Toe Protection : Yes
Name
Description
File size
A2071-GRN-080
RANGER CHEST WADER | ST | EH | PR MIDSOLE | GREEN
A2071-GRN-070
RANGER CHEST WADER | ST | EH | PR MIDSOLE | GREEN
A2071-GRN-140
RANGER CHEST WADER | ST | EH | PR MIDSOLE | GREEN
A2071-GRN-060
RG CHEST W ST EH PR GRN 6
Worker on a ladder with fall protection safety equipment on