Noise Monitoring Headsets
VS321H VeriShield subscription ( Safety Suite 2-year subscription + VS321H headset)
VS321H VeriShield subscription ( Safety Suite 2-year subscription + VS321H headset)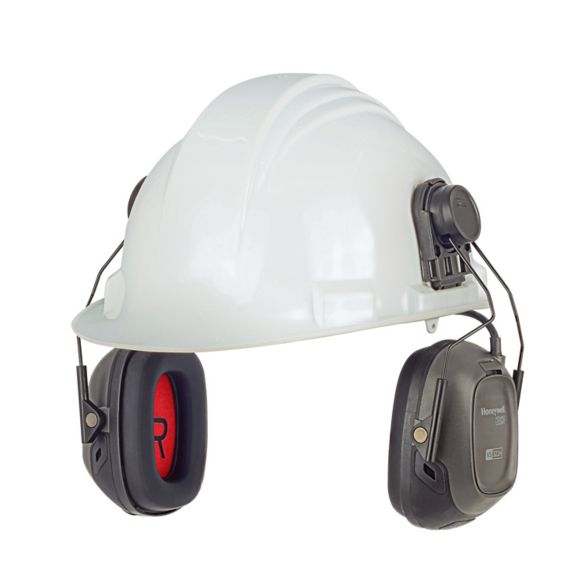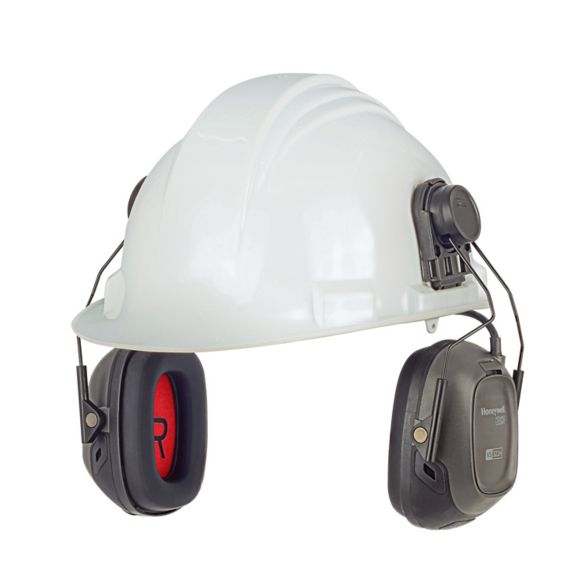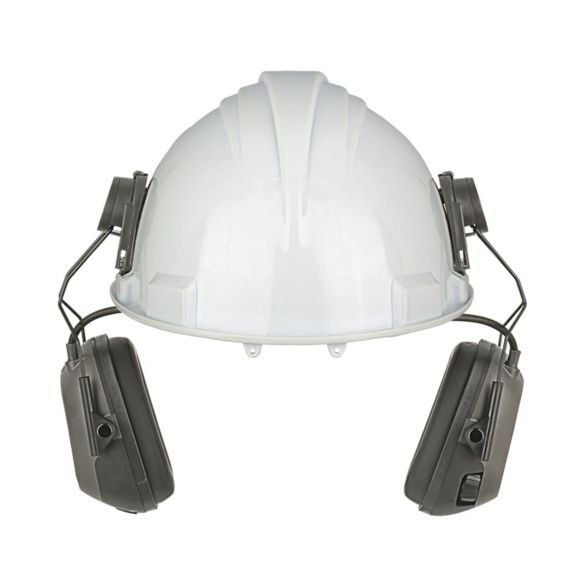 VS321H VeriShield subscription ( Safety Suite 2-year subscription + VS321H headset)
VeriShield™ Smart Hearing Solution components

There are three complementary components which make up the VSHS solution:

Hearing Protection Headset Provides hearing protection and collects noise exposure data. Noise exposure data is individual, and both environmental as well as under the hearing protector
Mobile App Displays noise exposure data for workers and supervisors, and sends data to the cloud
Web Portal Analyzes, stores, and presents the data in a user-friendly interface, and provides actionable insights for safety professionals
A simple subscription service will allow you to benefit from all the components of the solution.
VeriShield™ 300 Series Headsets

Hearing protection is the first function of the VeriShield™ 300 Series, but not the last. A choice of equipment formats and connectivity options allows you to choose the device best suited to your needs.
The VS321H Hard Hat Headset features:

Sound exposure monitoring with integrated noise exposure sensors (internal and external noise levels)
Passive noise attenuation
Over-exposure to noise is communicated by audio and visual alerts on the headset
Transfer of exposure data to the mobile app via Bluetooth LE
Connectivity to the VSHS data service and web app
Hear-through function also includes output level limiting
Integrated fit testing
Rechargeable batteries
Music connectivity to a phone via a wired 3.5mm jack
VeriShield™ Smart Hearing Solution Mobile App

Using the mobile app not only enables supervisors to monitor the noise-level exposure of their teams or individual workers, but also lets the workers themselves view their noise exposure.
Data is gathered from the integrated sensors in the VeriShield™ 300 Series Headsets and is then converted into a visual display of exposure. This will be visible both on the supervisor's mobile phone for all headsets within range, and on the wearer's own mobile phone.
Easy-access controls provide control of app features such as reset dose, fit testing, calibration, firmware updates and headset /cloud database synchronization.
Safety Suite Software Web Portal

Data on noise-level exposure only has value when it is analyzed, reported, shared, and acted upon. Safety Suite is the central component of the VSHS solution, where data is collected and analyzed to provide actionable insights for safety professionals.
Noise-level exposure information is collected from the VeriShield™ 300 Series Headsets and stored in the cloud
The data collected is processed into a form where it can be more easily interpreted and analyzed
The data is analyzed to generate actionable insights and enable:

report creation to motivate users to wear hearing protection
identification of at-risk workers, for corrective action assistance
work environment analysis to provide inputs for engineering controls
easy access to historical noise exposure records in the event of safety audits or legal claims
automatic reports for user notification
identification of trends, for early indications of future issues
Worker on a ladder with fall protection safety equipment on