Safety Eyewear
Uvex Genesis XC®
Uvex Genesis XC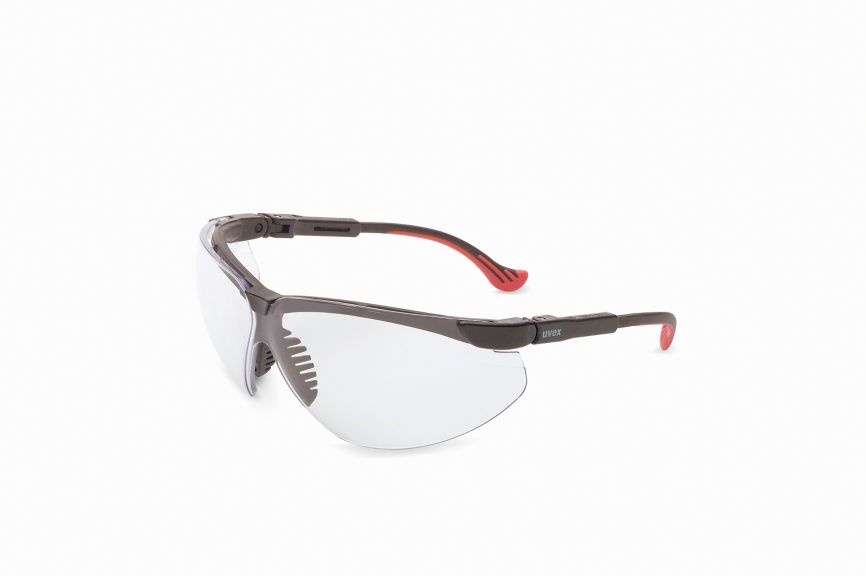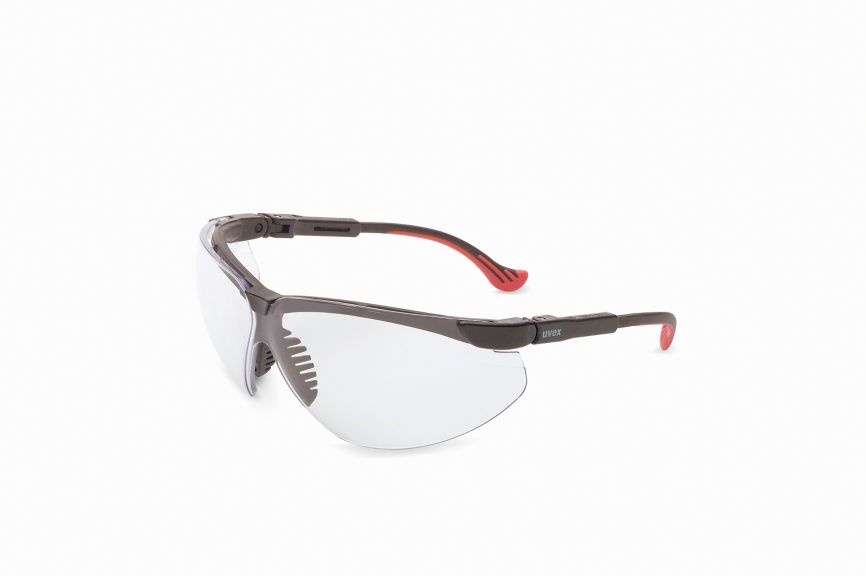 Uvex Genesis XC has the same comfort and adjustability features as original Uvex Genesis®, with 20% more extended wrap-around lens for extra cheek and side coverage. Rx lens insert available. Uvex Genesis XC has an easy and economical lens replacement system. XC frames have lifetime guarantee. Made in the USA.
Features & Benefits:
PC lens, HYDROSHIELD® AF, Dura-streme AF/HC
Ratchet, adjustable temples, flexible nose, MMT-MULTI MATERIAL TECHNOLOGY®
Available in a very wide range of lens tints
Full frame, sleek and built for high performance
20% more coverage (Genesis)
Economical lens replacement system. Lifetime frame guarantee
Meets military Vo ballistic impact requirement (on select tints)
Certifications:
ANSI Z87.1+ - 2015
Tested by Honeywell to meet the requirements of the CSA Z94.3 standard
CA 18,819 - Brazil
Polycarbonate Lens Coatings available in:
Hydroshield AFcoating offers consistent fog-free time of 90X longer than the majority of other anti-fog products and provides 2X greater scratch resistance than our next best anti-fog coating.
Dura-streme dual coating technology with Uvextreme antifog on interior and Ultra-dura anti-scratch on exterior for 3x longer lens life 2x greater scratch resistance
Ultra-dura scratch coat
Fit:
Built with MMTproviding a high level of adjustability
Dual 9-base wrap-around lens provides uncompromised peripheral vision and protection
Ratchet lens: adjustable temple length and lens inclination
Soft flexible fingers adjust and conform to almost any nasal profile and reduce slippage
Cushioned, elastomer browguard diffuses and deflects impact
20% more cheek and side coverage than Uvex Genesis® Readers
Frames available in a variety of colors
Protection:
Certified to meet ANSI+ and tested by Honeywell to meet the requirements of the CSA Z94.3 standard
"U6" grade -level filtering 99.9% of UVB/UVA protection for far and near UV transmittance
Available in wide range of lens tints, including SCT (Spectrum Control Technology)
Value Proposition:
Easy and economical lens replacement system
Lifetime frame guarantee
Made in USA.
Rx inserts are available
Readers available
Available in Slim for narrow facial profiles
Style:
Full-frame, Sleek, High performance
Lens Color : Variety of Lens Tints
Frame Flexibility : Adjustable lens inclination and temple length
Product Type : Military Grade Eyewear
Product Platform Advantages : Easy, economical lens replacement system; Rx inserts available; Lifetime frame guarantee; Made in USA; Readers & Slim available.
Temple Options : Spatulite
Nose Bridge Style : Flexible | Soft
Lens Coating : HydroShield AF | Dura-Streme HC/AF | Ultra-Dura HC | Uvextreme AF
Name
Description
File size
S3300
Honeywell Uvex Genesis XC™ Red/White/Blue Safety Glasses With Clear Anti-Scratch/Hard Coat Lens
S3302
XC BLK REFLECT 50 UD
S3305
XC BLK SHADE 2.0 UD
S3306
Honeywell Uvex Genesis XC™ Black Safety Glasses With Shade 3.0 Anti-Scratch/Hard Coat Lens
S3310X
XC BLACK 50%GRAY XT
S3308
XC BLK SILVER MIR UD
S3301
Honeywell Uvex Genesis XC™ Black Safety Glasses With Gray Anti-Scratch/Hard Coat Lens
S3304X
Honeywell Uvex Genesis XC™ Black Safety Glasses With SCT-Low IR Anti-Fog Lens
S3300-ADV
Honeywell Uvex Genesis® Black Safety Glasses With Clear Hard Coat Lens
S3300D
Honeywell Uvex Genesis XC™ Black Safety Glasses With Clear Anti-Fog/Hard Coat Lens
S3300X
Honeywell Uvex Genesis XC™ Black Safety Glasses With Clear Anti-Fog Lens
S3311X
XC BLACK SCT-VERM XT
S3300X-ADV
GENESIS XC BLK CL XT ADV
S3303X
XC BLK SCT-GRAY XT
S3307
Honeywell Uvex Genesis XC™ Black Safety Glasses With Shade 5.0 Anti-Scratch/Hard Coat Lens
S3312X
XC BLACK SCT-BLUE XT
Worker on a ladder with fall protection safety equipment on