Safety Eyewear
Uvex® A1500
Uvex A1500 Series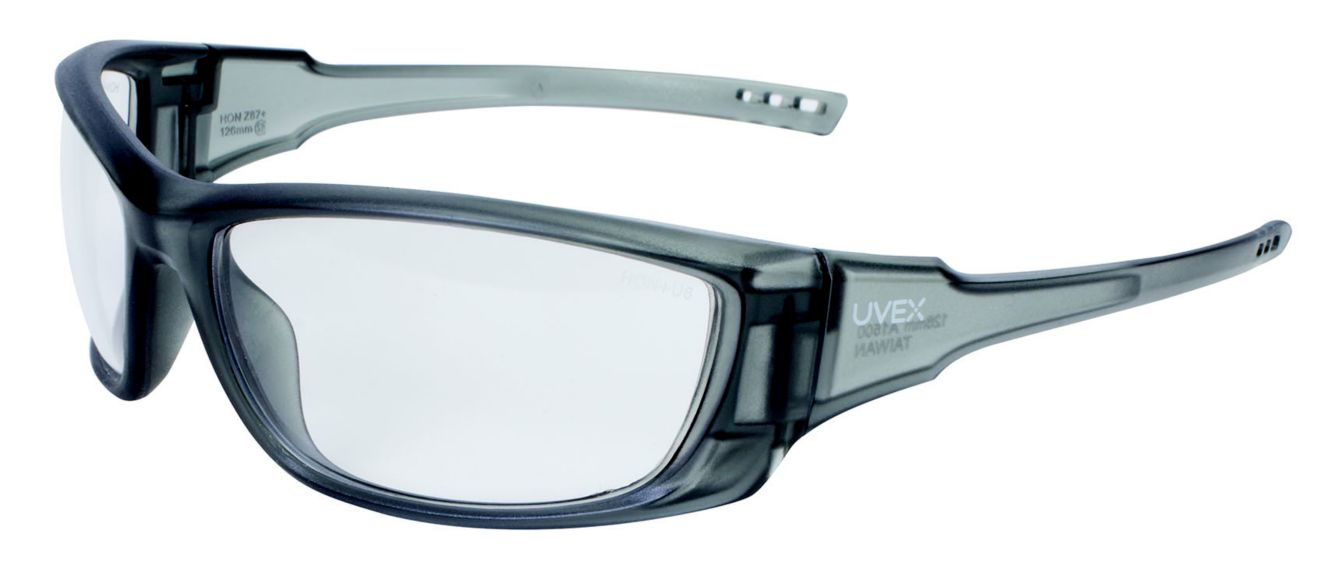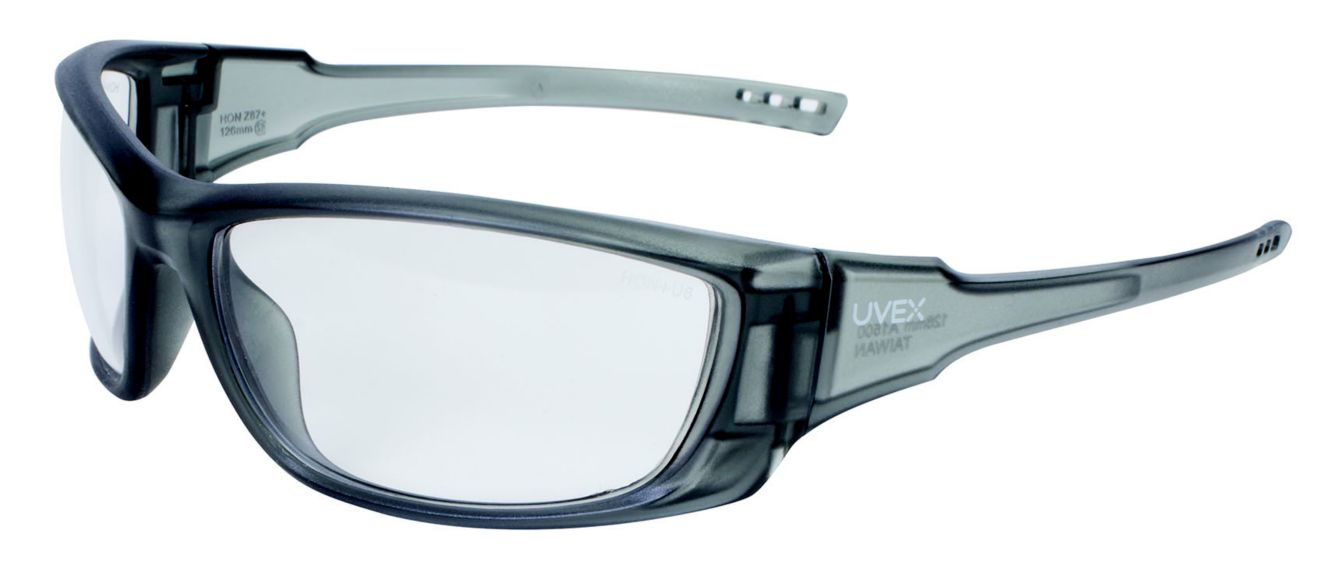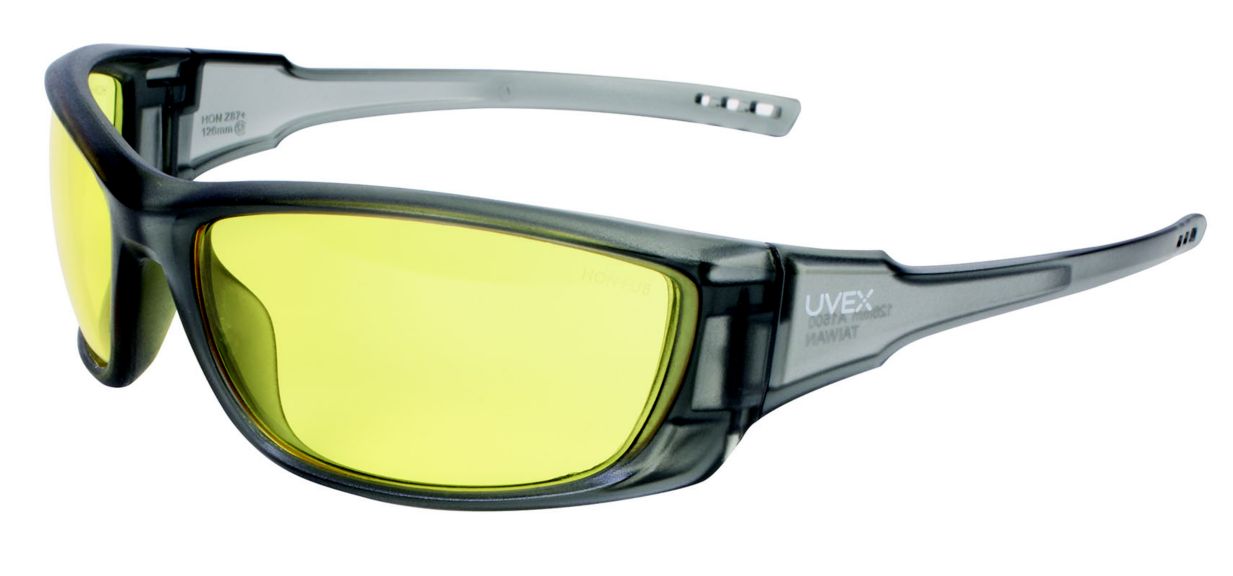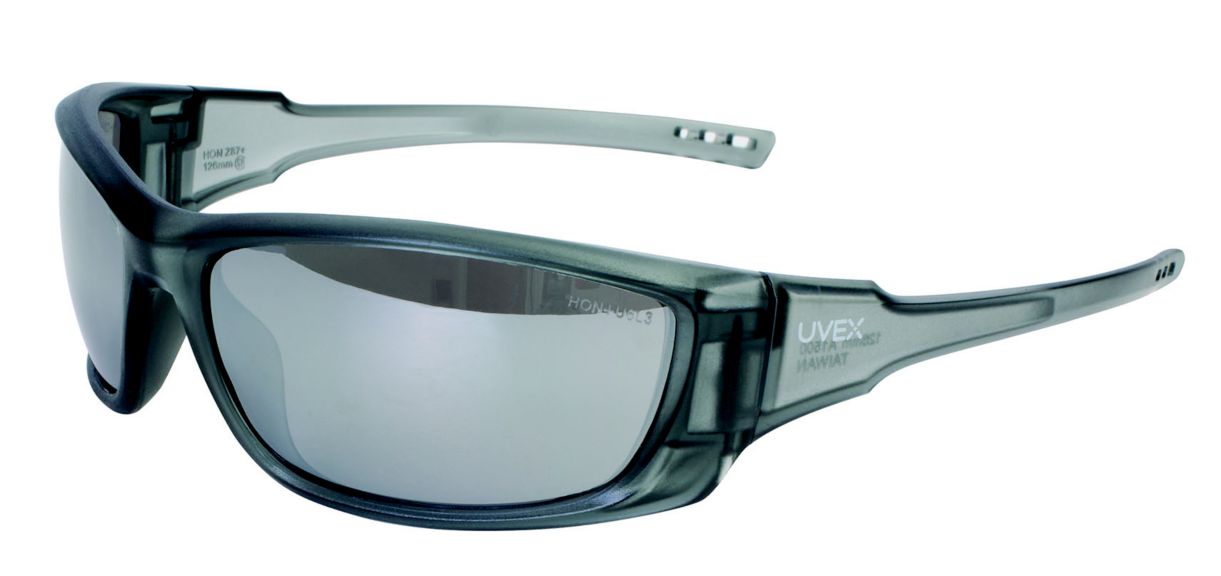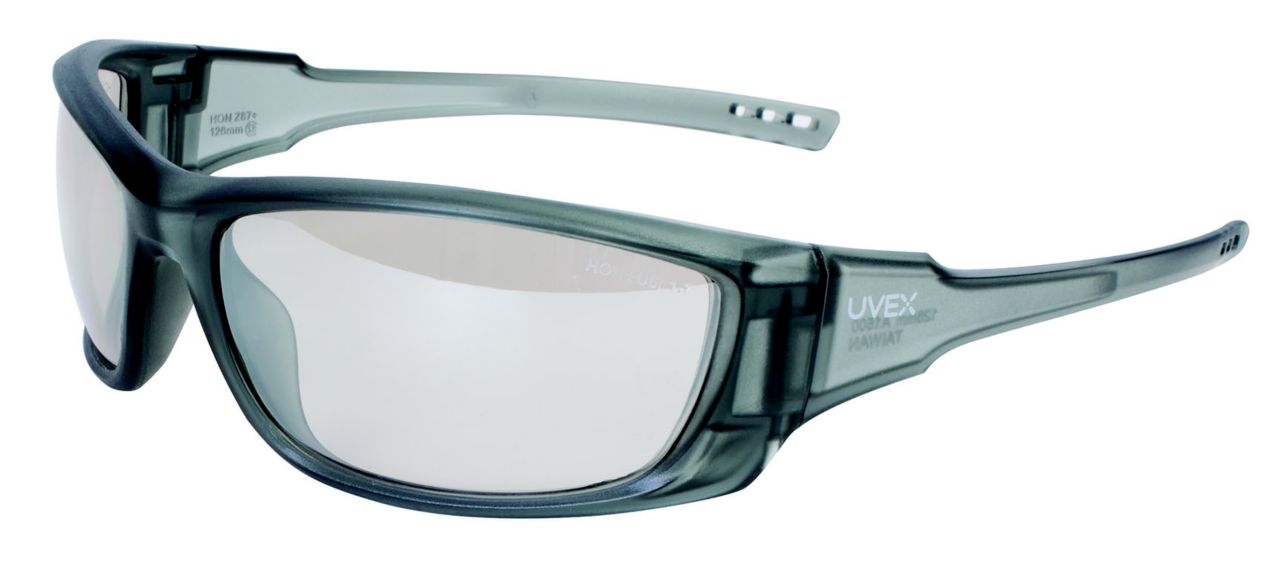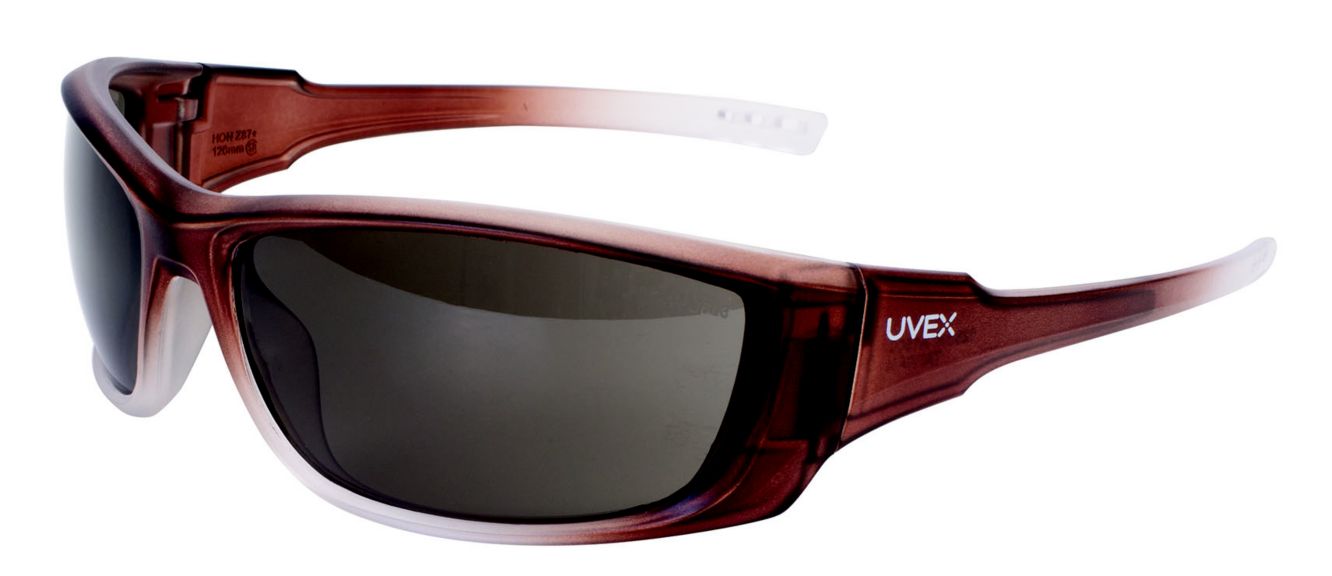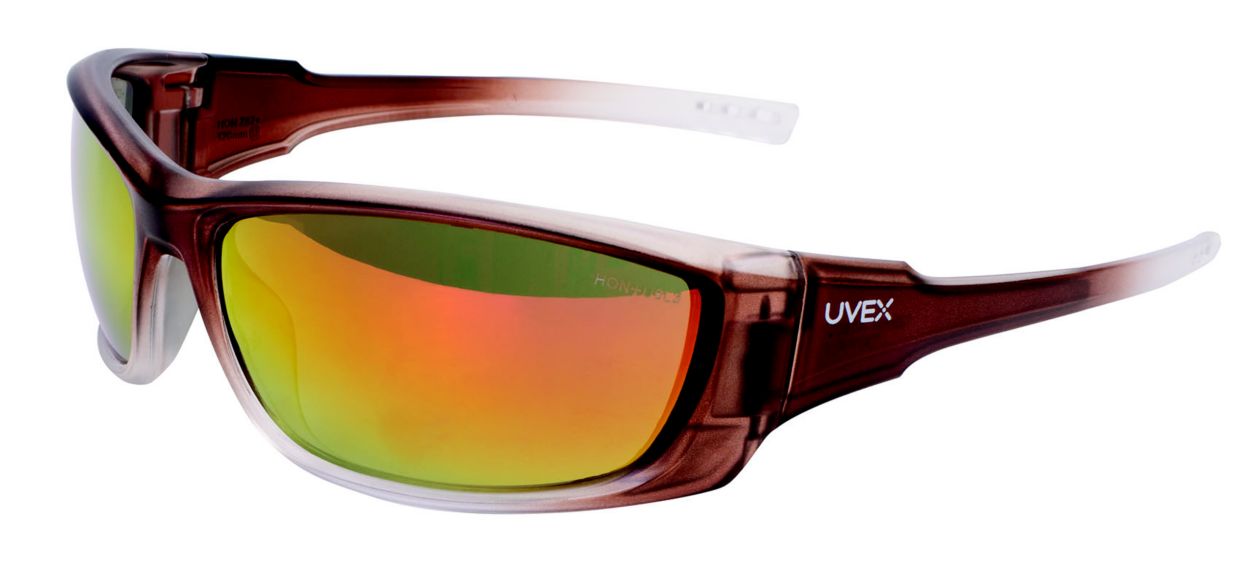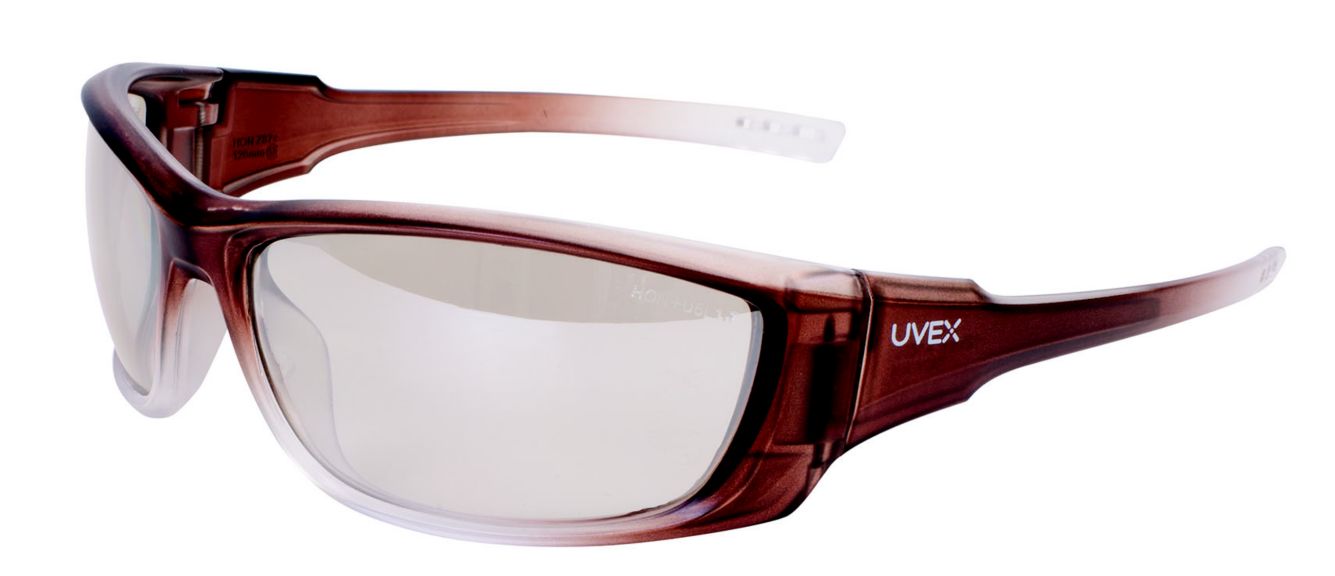 Uvex A1500 safety eyewear has a stylish, sport-inspired full, adjustment-free frame. It has a molded nosepiece and is available in various lens tints for virtually any indoor/outdoor work environment.
Features & Benefits:
Available in HC and AF lens coating
Molded nosepiece and stylish temples
Available in various lens tints including SCT (Spectrum Control Technology)
Lightweight, adjustment-free full frame
Certifications:
ANSI Z87.1+ 2015
Tested by Honeywell to meet the requirements of the CSA Z94.3 standard
Polycarbonate Lens Coatings available in:
AF coating
Hardcoat anti-scratch lens coating
Fit:
Molded nosepiece
Lightweight, adjustment-free frame
Stylish full frame design
Protection:
Available in Hardcoat lens coating
Available in AF lens coating
U6 grade –level lens filtering 99.9% UVB/UVA protection for far and near UV transmittance
Available various lens tints including Spectrum Control Technology (SCT)
Certified to meet ANSI + 2015 standard
Tested by Honeywell to meet the requirements of the CSA Z94.3 standard
Value Proposition:
Dependable, cost-effective solution for environments requiring safety eyewear
Lens Color : Variety of lens tints
Frame Color : Brown | Gray
Nose Bridge Style : Molded-in
Product Type : Safety eyewear
Temple Options : Bayonette
Lens Coating : HC | Uvextra® AF
Product Platform Advantages : Value-priced, style and protection for both indoor and outdoor work environments.
Name
Description
File size
S2162
Uvex A1500 Matte Gray Frm Amber HC Lens
S2176X
Uvex A1500 Matte Brown Frm Gray Uvextra HC Lens
S2171
Uvex A1500 Matte Brown Frm Gray HC Lens
S2166X
Uvex A1500 Matte Gray Frm Gray Uvextra AF Lens
S2161
Uvex A1500 Matte Gray Frm Gray HC Lens
S2165X
Uvex A1500 Matte Gray Frm Clear Uvextra AF Lens
S2170
Uvex A1500 Matte Brown Clear HC Lens
S2173
Uvex A1500 Matte Brown Frm Red Mirror HC Lens
S2160
Honeywell Uvex® A1500 Black Safety Glasses With Hard Coat Lens
S2164
Uvex A1500 Matte Gray Frm SCT Reflect 50 HC Lens
S2163
Uvex A1500 Matte Gray Frm Silver Mirror HC Lens
S2175X
Uvex A1500 Matte Brown Frm Clear Uvextra AF Lens
S2174
Uvex A1500 Matte Brown Frm SCT Reflect 50 HC Lens
Worker on a ladder with fall protection safety equipment on