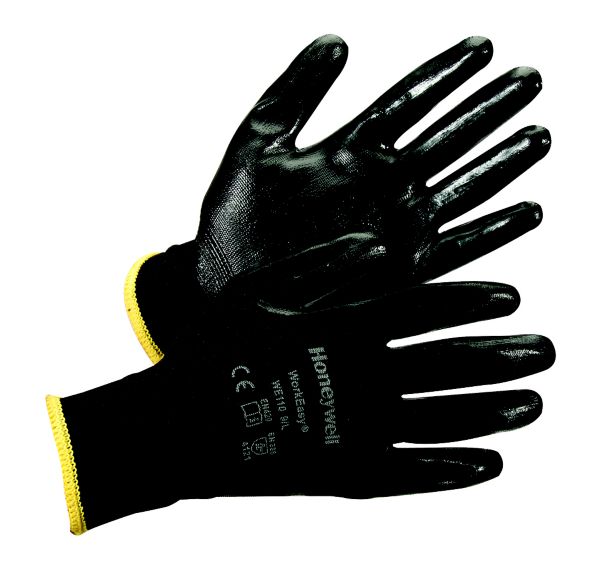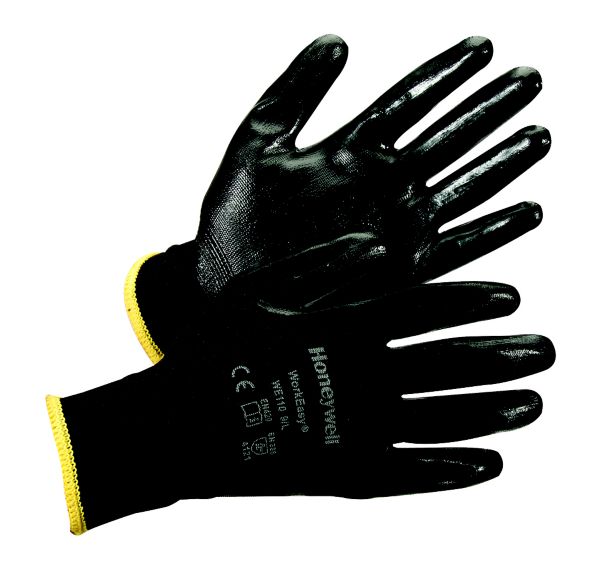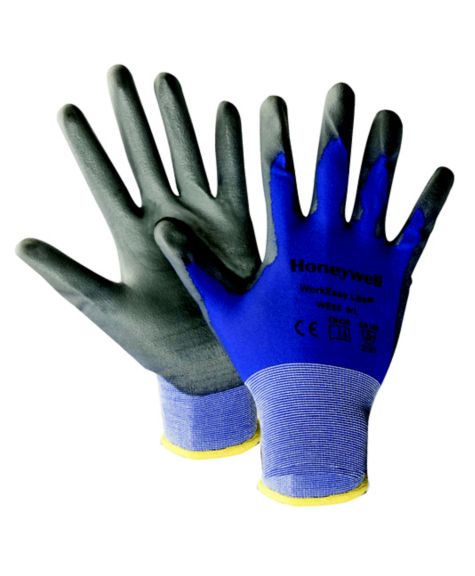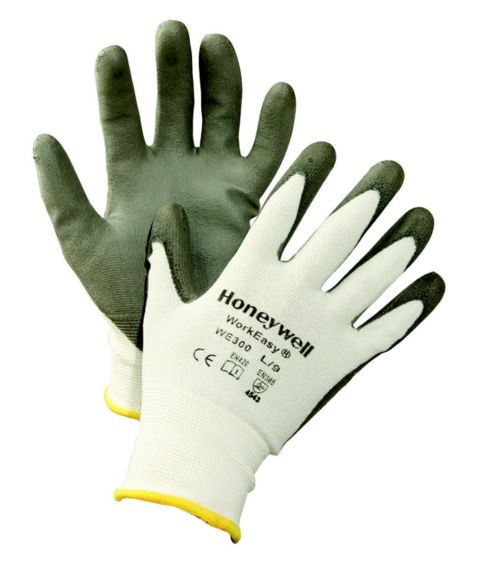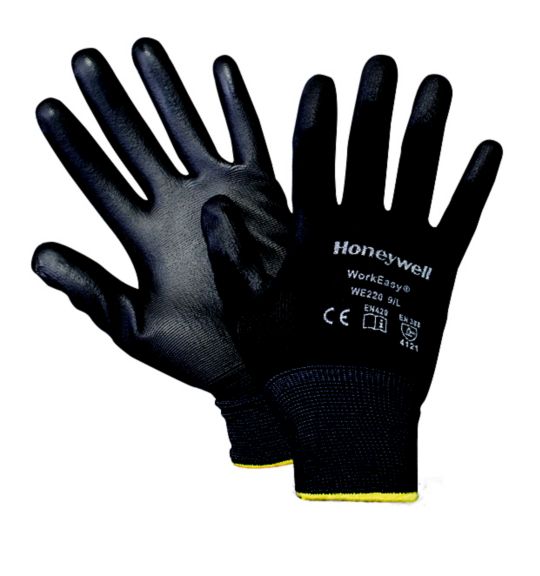 WorkEasy dipped gloves are an economical solution to your hand protection needs. The polyester liners are lightweight allowing for excellent dexterity. WE50 is our NEW ultra lightweight nylon and polyurethane addition; THE glove for detail work. WE300 features a cut-resistant HPPE liner for added protection. WorkEasy gloves are available in a variety of color combinations as well as polymers to suit your needs.
Features & Benefits:
WorkEasy series WE100, WE110, WE200, WE210 and WE220 all feature polyester liners that are seamless and lightweight for excellent dexterity and tactile sensitivity.
Liners keep hands cool, and protected from dirt, and incidental cuts and abrasions, whilst allowing to work on the smallest of parts.
The WorkEasy styles features either polyurethane or nitrile coatings, adding protection and grip.
The WE50 features a lightweight, 18 gauge nylon knit with super thin polyurethane coating. WE50 stretches and fits tight to feel like a second skin; and is an excellent glove for small parts handling and intricate work.
The new and improved WorkEasy, WE300 style features a cut-resistant fiber blend, and durable nitrile coating for added strength and durability.
The economical WE300 is ANSI cut level 3, great protection at a value price!
Coating Material : Polyurethane | Nitrile
Standards : OSHA Standard - 29 CFR 1915.157; ASTM 3389-05; ASTM F1790-97; EN374; EN388; EN407; EN511
Lining Material : Nylon | Polyester | HPPE
Name
Description
File size
WE300/10XLV
13 Spectra® Fiber and glass blend White Polyurethane Palm & Fingertips Gray
WE300/7SV
13 Spectra® Fiber and glass blend White Polyurethane Palm & Fingertips Gray
WE300-L
Honeywell Large WorkEasy® 13 Gauge Poly Ethylene Cut Resistant Gloves With Polyurethane Coated Palm
WE300/9LV
13 Spectra® Fiber and glass blend White Polyurethane Palm & Fingertips Gray
WE300-XL
Honeywell X-Large WorkEasy® Poly Ethylene Cut Resistant Gloves With Polyurethane Coated Palm
WE300-XXL
Honeywell Size 2X-Large WorkEasy® 13 Gauge Poly Ethylene Cut Resistant Gloves With Polyurethane Coated Palm
WE300-XS
13 Spectra® Fiber and glass blend White Polyurethane Palm & Fingertips Gray
WE300-S
Honeywell Small WorkEasy® 13 Gauge Poly Ethylene Cut Resistant Gloves With Polyurethane Coated Palm
WE300/11XXLV
13 Spectra® Fiber and glass blend White Polyurethane Palm & Fingertips Gray
WE300-M
Honeywell Medium WorkEasy® 13 Gauge Poly Ethylene Cut Resistant Gloves With Polyurethane Coated Palm
WE300/6XSV
13 Spectra® Fiber and glass blend White Polyurethane Palm & Fingertips Gray
WE300/8MV
13 Spectra® Fiber and glass blend White Polyurethane Palm & Fingertips Gray
WE110-XL
13 Polyester black Nitrile Palm Black
WE220-S
13 Polyester black Polyurethane Palm black
WE50-L
18 Nylon Blue Polyurethane Palm Dark Grey
WE50-M
18 Nylon Blue Polyurethane Palm Dark Grey
WE110-S
Honeywell Small WorkEasy® 13 Gauge Polyester Cut Resistant Gloves With Nitrile Coated Palm
WE110-M
Honeywell Medium WorkEasy® 13 Gauge Polyester Cut Resistant Gloves With Nitrile Coated Palm
WE110-L
Honeywell Large WorkEasy® 13 Gauge Polyester Cut Resistant Gloves With Nitrile Coated Palm
WE110-XXL
13 Polyester black Nitrile Palm Black
WE220-L
13 Polyester black Polyurethane Palm black
WE220-XL
13 Polyester black Polyurethane Palm black
WE50-XL
18 Nylon Blue Polyurethane Palm Dark Grey
WE50-XXL
18 Nylon Blue Polyurethane Palm Dark Grey
WE220-XS
13 Polyester black Polyurethane Palm black
WE220-M
13 Polyester black Polyurethane Palm black
WE50/9LV
LRG/18G/BLUE NYLON/GRAY PU/VEND-PK
WE50-S
18 Nylon Blue Polyurethane Palm Dark Grey
WE50/8MV
18G Nylon, PU palm & fingertip gray, vend pack
Worker on a ladder with fall protection safety equipment on