Gloves
Tuff-Coat Cut Resistant
Tuff-Coat Cut Resistant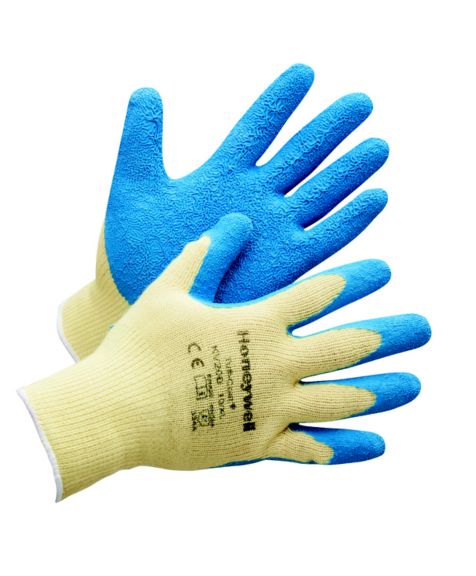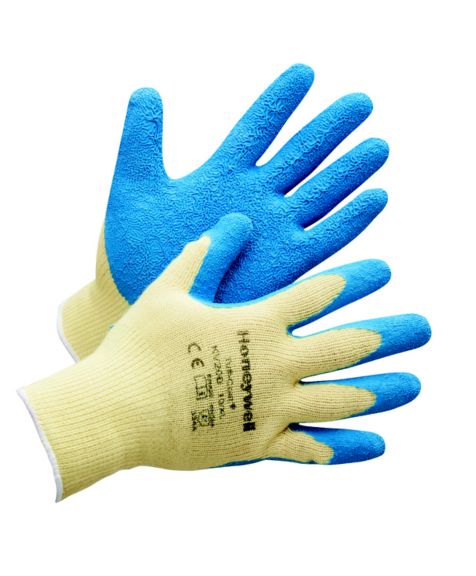 Tuff-Coat dipped gloves provide durable hand protection without sacrificing dexterity.
Features & Benefits:
Tuff-Coat, cut-resistant series are seamless knit liners with durable quality coatings.
Tuff-Coat liners feature DuPont KEVLAR brand fiber that are soft and comfortable, with no seams to rub and chafe - like cut & sewn gloves can.
Tuff-Coat quality dip coatings are available in either natural rubber or nitrile for added protection, and to inhibit liquid penetration.
Tuff-Coat gloves are ANSI/ASTM rated cut-level 2 for excellent protection against cuts and abrasions.
Coating Material : Natural Rubber
Cut Resistance : ANSI - ASTM F1790-97 Level-2
Standards : ASTM 3389-05 Level-3; EN388 Level-1; ANSI-ASTM F1790-97 Level-2
Abrasion Resistance : ASTM 3389-05 Level 3; EN388 Level 1
KV200-M
10 Kevlar® Yellow Natural Rubber Palm & Fingertips Blue, KV200/8M
KV200-XXL
10 Kevlar® Yellow Natural Rubber Palm & Fingertips Blue
KV200-L
10 Kevlar® Yellow Natural Rubber Palm & Fingertips Blue
KV200-XL
10 Kevlar® Yellow Natural Rubber Palm & Fingertips Blue
KV200-S
10 Kevlar® Yellow Natural Rubber Palm & Fingertips Blue
Worker on a ladder with fall protection safety equipment on