Gloves
Pure Fit - General Purpose
Pure Fit - General Purpose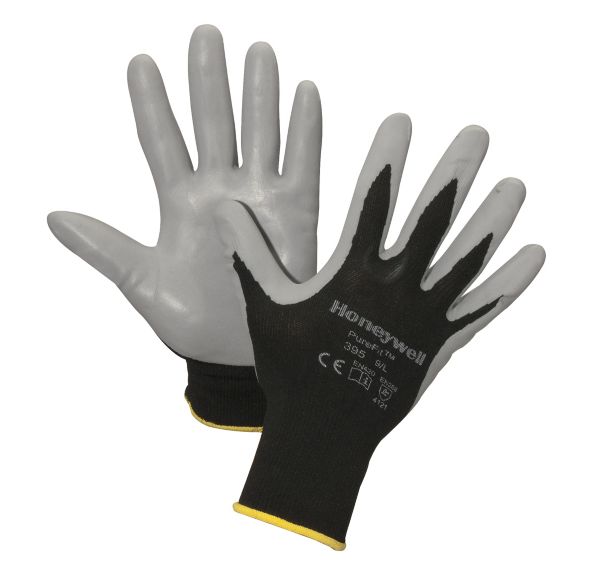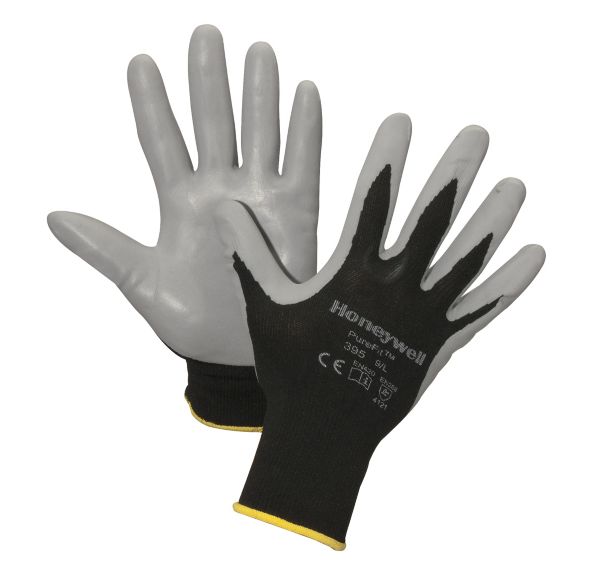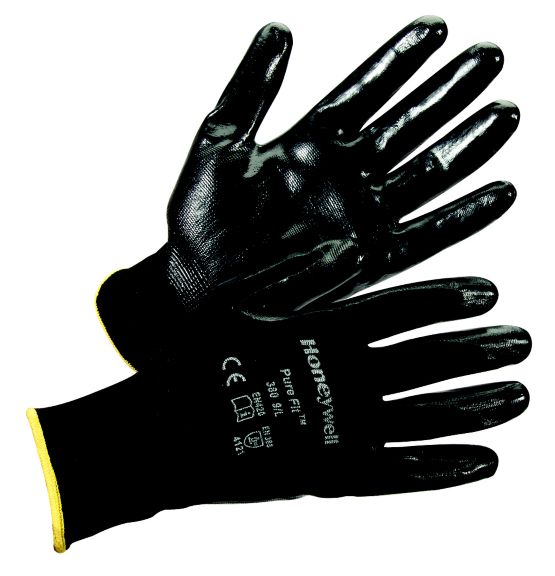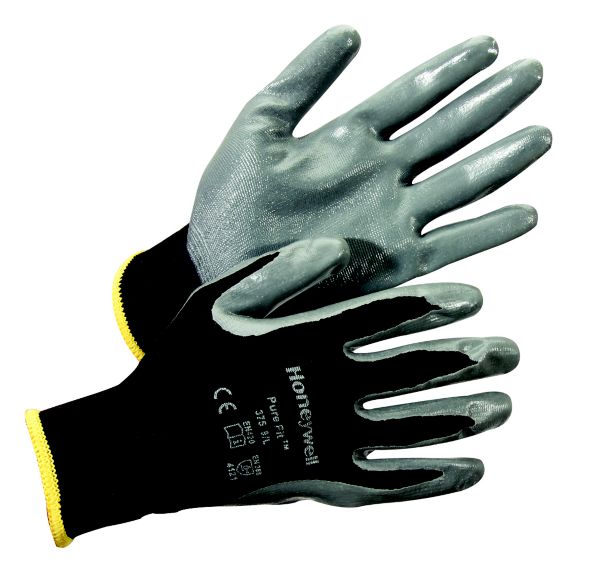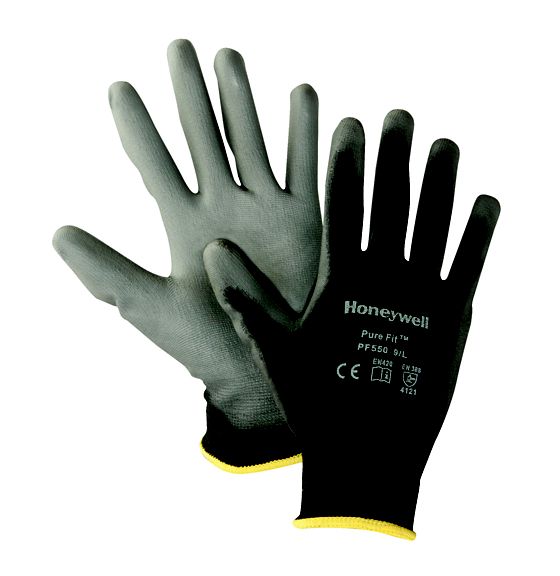 Pure Fit, lightweight dipped gloves are available in a variety of liners and coatings. Each style has excellent dexterity and grip. Comfortable and breathable, Pure Fit gloves are like a second skin.
Features & Benefits:
Pure Fit - General Purpose series offers low-linting, lightweight nylon, seamless knit liners and a variety of palm coatings to best suit your particular job site.
Pure Fit palm dipped design helps reduce hand fatigue, and offers extreme dexterity.
The coating creates an extra wear area, providing longer wear and more comfort than cut and sewn gloves.
Standards : OSHA Standard - 29 CFR 1915.157; ANSI/ISEA 105- ASTM D3389-05, ASTM F1790-97; CE 4121 EN 388
Puncture Resistance : CE 4121 EN388 Level-1
Glove Gauge : 13 milli-inch
Coating Material : Nitrile | Polyurethane
Abrasion Resistance : ANSI/ISEA 105-ASTM D3389-05 Level 4; CE 4121 EN 388 Level 4
Cut Resistance : ANSI/ISEA 105-ASTM F1790-97 Level 1; CE 4121 EN 388 Level 1
PF7-GY-XL-SS
7 Spectra® Fiber and steel blend Gray NA NA NA
393-L
13 Nylon Black Nitrile, Foam Palm & Fingertips Black
393-XL
13 Nylon Black Nitrile, Foam Palm & Fingertips Black
393-M
13 Nylon Black Nitrile, Foam Palm & Fingertips Black
395-XL
13 Nylon Black Nitrile, Foam Palm & Fingertips Gray
395-S
13 Nylon Black Nitrile, Foam Palm & Fingertips Gray
395-M
13 Nylon Black Nitrile, Foam Palm & Fingertips Gray
395-L
13 Nylon Black Nitrile, Foam Palm & Fingertips Gray
PF560-M
13 cut, Lightweight black nylon shell with black polyurethane coating -3/4 dipped to extend over knuckles
395U-L
GLOVE/ULINE/BLK NYLON GRY NITRILE
395U-M
GLOVE/ULINE/BLK NYLON GRY NITRILE
Worker on a ladder with fall protection safety equipment on