Gloves
POWERCOAT® Disposable Gloves
POWERCOAT® Disposable Gloves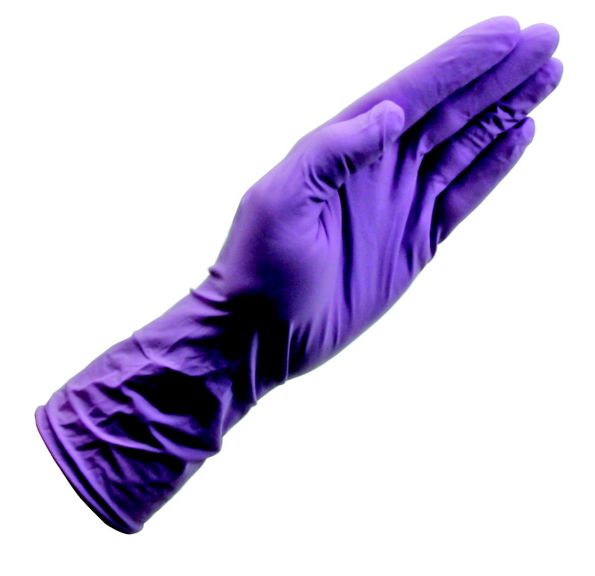 PowerCoat disposable gloves are available in Nitrile or Tri-Polymer (Neoprene, Nitrile and Latex blend) gloves. Honeywell disposable gloves are quality manufactured for comfort and safety.
Features & Benefits:
Disposable gloves offer excellent chemical and liquid protection.
As with any chemical-resistant gloves please be sure to consult with your Sales, Technical or Customer Care Representative to be sure of choosing the best polymer for the chemical hazard.
Powder Content : Powder Free
PSD-NI8-XL
Honeywell X-Large Blue PowerCoat® 8 mil Nitrile Powder-Free Disposable Gloves (50 Per Box)
PSD-TRIP-S
Honeywell Small Purple PowerCoat® 5 mil Latex/Neoprene/Nitrile Powder-Free Disposable Gloves (100 Per Box)
PSD-NI8-L
Honeywell Large Blue PowerCoat® 8 mil Nitrile Powder-Free Disposable Gloves (50 Per Box)
PSD-NI8-M
Honeywell Medium Blue PowerCoat® 8 mil Nitrile Powder-Free Disposable Gloves (50 Per Box)
PSD-NI8-XXL
Honeywell Size 2X Blue PowerCoat® 8 mil Nitrile Powder-Free Disposable Gloves (50 Per Box)
PSD-TRIP-L
Honeywell Large Purple PowerCoat® 5 mil Latex/Neoprene/Nitrile Powder-Free Disposable Gloves (100 Per Box)
PSD-TRIP-XL
Honeywell X-Large Purple PowerCoat® 5 mil Latex/Neoprene/Nitrile Powder-Free Disposable Gloves (100 Per Box)
PSD-NI8-S
Nitrile Blue 8 mil 12
PSD-TRIP-M
Honeywell Medium Purple PowerCoat® 5 mil Latex/Neoprene/Nitrile Powder-Free Disposable Gloves (100 Per Box)
Worker on a ladder with fall protection safety equipment on