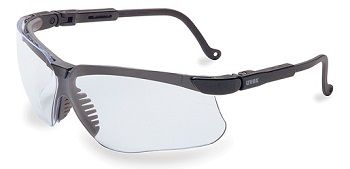 Products made here, by people who care.
Our safety eyewear has been the #1 selling brand for nearly 40 years, thanks to the passion and pride of our people.
Take a look into one of our U.S.-based safety eyewear manufacturing plants and discover what makes us different.
Meet the people who make it happen.
More than 250 people work at our Smithfield, Rhode Island plant, producing more than 24 million lenses every year for workers around the globe. Get to know a little more about two of our team members: James and Zelia.
James
A lifelong Rhode Islander, James has worked at Honeywell Uvex® for 15 years, most recently as a molding technician. He takes great pride in making sure every product he touches has the unbeatable quality and strength to perform under the toughest conditions. Watch as he shares more about his commitment to keeping people safe.
James is wearing North Adaptec PN# T5900LTKHS.
Watch Now
Zelia
Born in Portugal and raised in the United States, Zelia started working at Honeywell Uvex over 40 years ago, along with two of her sisters. Now a mom and grandmother, she always thinks about who is going to wear the eyewear she assembles. Watch as she shares more about her passion to protect every person who wears our products.
Zelia is wearing Uvex Genesis® PN# S3200HS
Watch Now
Uvex HydroShield® Anti-Fog
Lenses fog for a number of reasons, all of which are related to changes in temperature and humidity. Foggy lenses expose workers to serious injury and significantly decrease productivity. Uvex HydroShield® Anti-Fog technology keeps safety eyewear lenses consistently fog-free 90X longer** than the majority of other anti-fog products, and requires no application and no maintenance. It also provides 2X greater scratch resistance*** for glasses than our next best anti-fog coating, which means no downtime on the job.
Watch Now
Featured products made in the USA.
Check out our products made in the United States and see if you'll benefit from high safety standards, faster turnarounds and savings on delivery.